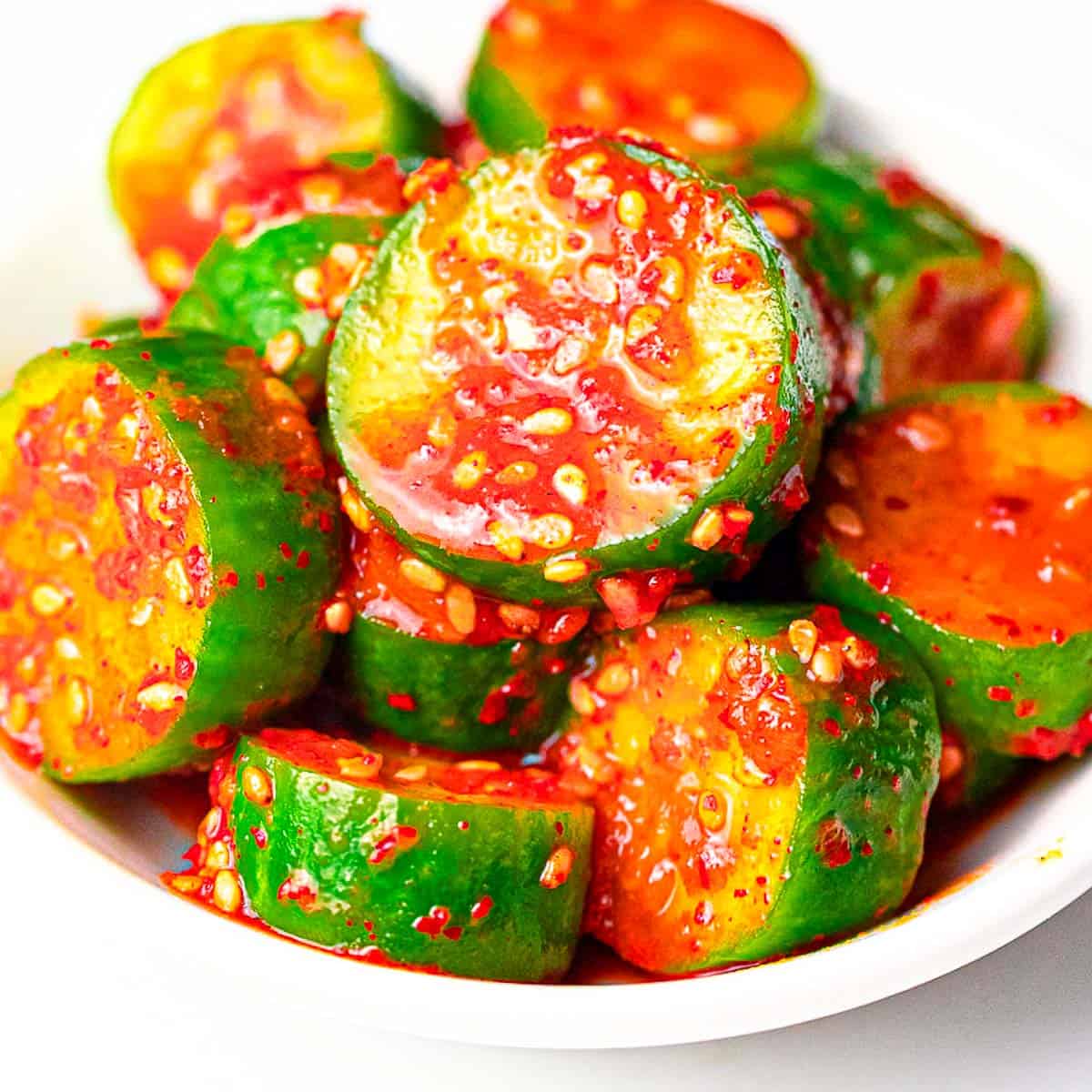 Ingredients
10 cocktail cucumbers ( - chopped into ½ inch rounds (about 2¾ cups of chopped cucumbers))
1 Tablespoons rice wine vinegar
1 ½ teaspoons sea salt
2 Tablespoons rice wine vinegar
2 teaspoons Korean red pepper powder
2 teaspoons sugar
2 cloves garlic ( - minced)
2 teaspoons toasted white sesame seeds
2 teaspoons toasted sesame oil
Instructions
Add the cucumber rounds in a large bowl and add the sea salt and 1 Tablespoon of rice wine vinegar. Mix it together and let it marinate for 30 minutes. Meanwhile, add all the ingredients for the dressing in a small bowl and set it aside.
After 30 minutes, drain out the excess liquid from the marinated cucumbers and rinse them under water twice. Taste a cucumber to see if it's too salty and give it another rinse if needed.
Add the dressing to the pickled cucumbers and serve immediately.