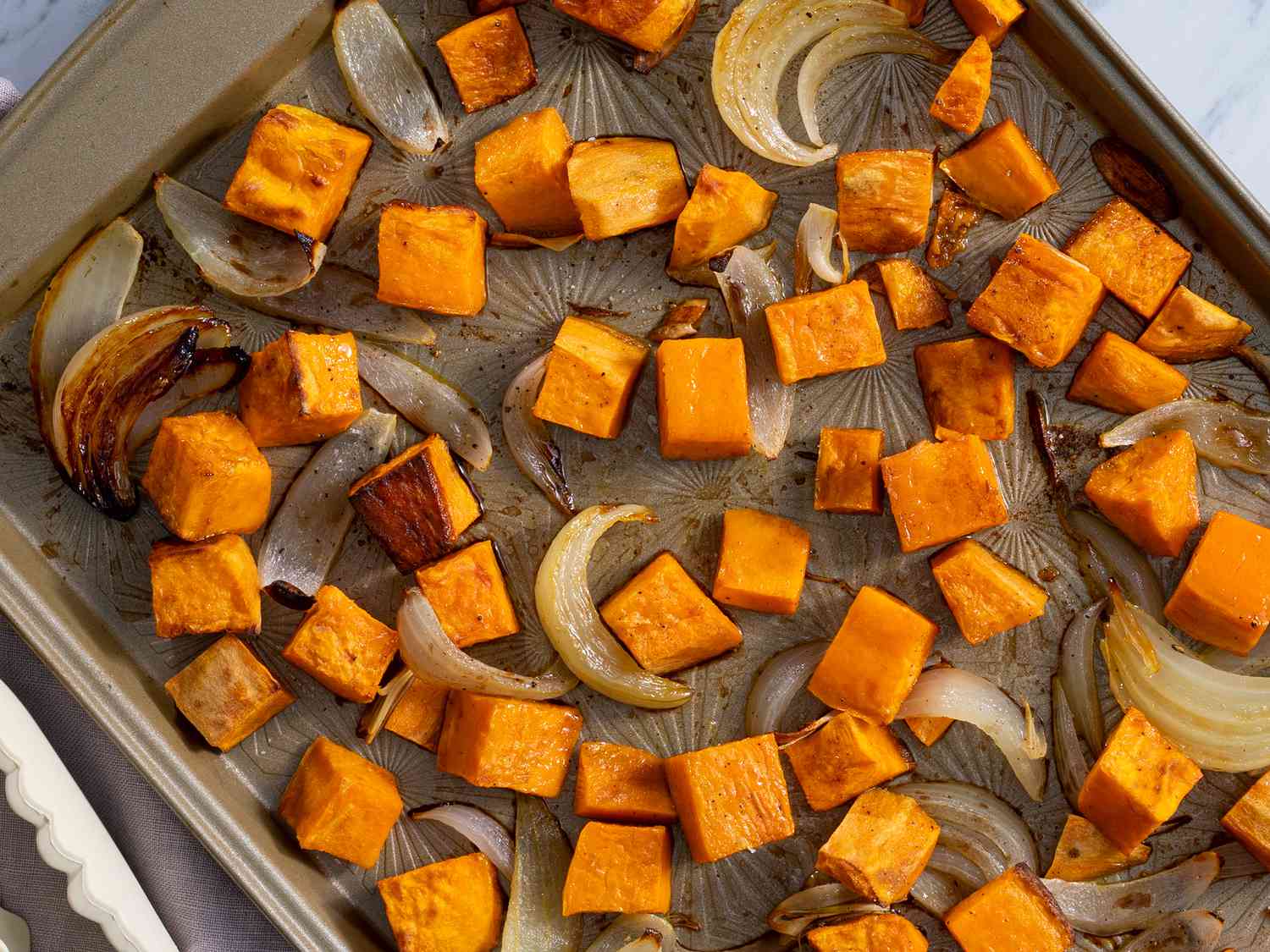 Ingredients
4 cups chopped peeled sweet potato
1 sweet onion, cut into wedges
2 cloves garlic, sliced
3 tablespoons olive oil
1 tablespoon balsamic vinegar, or more to taste
1 pinch salt and ground black pepper to taste
Instructions
Gather all ingredients.
Preheat the oven to 425 degrees F (220 degrees C).
Mix sweet potatoes, onion, and garlic in a bowl. Drizzle olive oil over the mixture and toss to coat; pour into a shallow roasting pan.
Roast sweet potato mixture in the preheated oven, turning frequently, until the vegetables are soft and golden brown, 30 to 35 minutes.
Remove from the oven. Drizzle balsamic vinegar over the vegetables; season with salt and pepper.