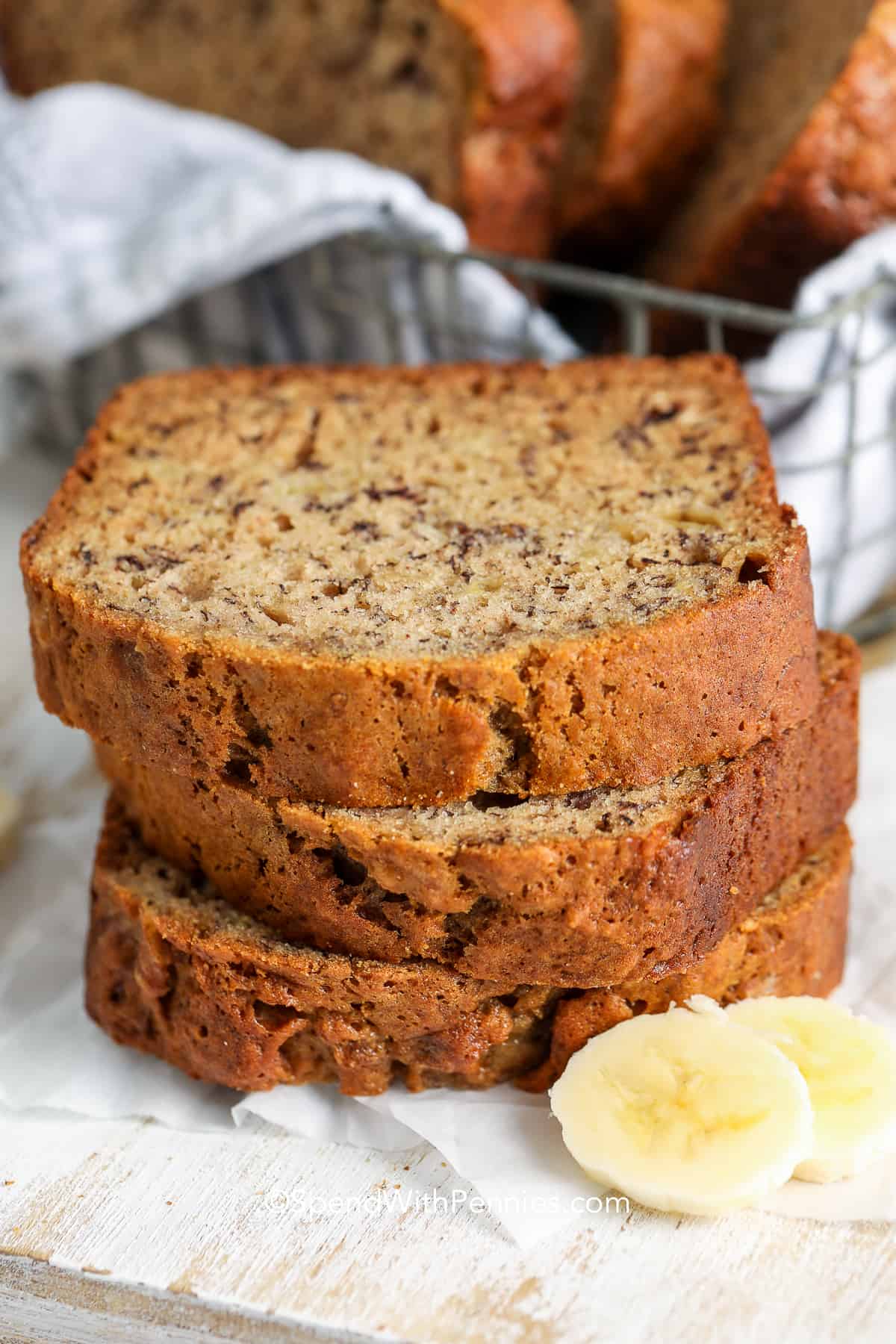 Ingredients
2 cups all purpose flour
1 teaspoon baking soda
½ teaspoon salt
½ teaspoon cinnamon
½ cup unsalted butter, softened (or vegetable oil)
½ cup brown sugar
¼ cup sugar
2 eggs (room temperature)
1 teaspoon vanilla extract
1 ⅓ cups mashed bananas (about 4 small)
Instructions
Preheat the oven to 350°F. Grease and flour (or line with parchment paper) an 8x4-inch loaf pan.
In a small bowl, whisk together flour, baking soda, salt, and cinnamon.
In a separate medium bowl, add butter, brown sugar, and white sugar. Mix with a hand mixer on medium speed until fluffy, about 2 minutes. Add the eggs and vanilla and mix well. Stir in mashed bananas.
Add the dry ingredients to the banana mixture and stir just until combined, do not overmix.
Pour the batter into the prepared loaf pan and bake for 50 to 60 minutes or until a toothpick comes out clean. Do not overbake.
Cool in the pan 5 minutes. Remove from pan and cool completely on a rack.