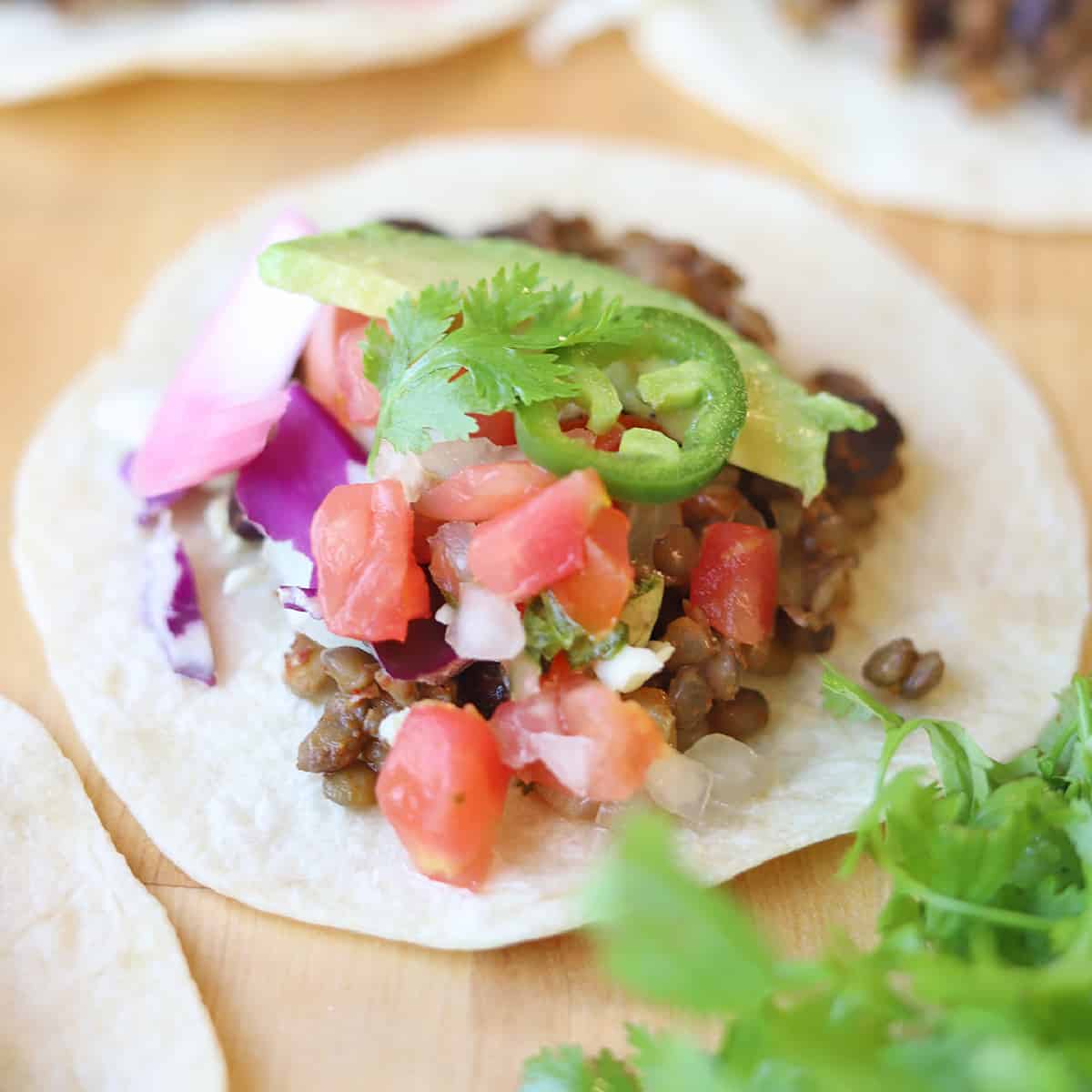 Ingredients
1/2 teaspoon organic canola oil (or your preferred oil)
1/2 medium onion (chopped)
1 clove garlic (minced)
2 1/2 cups cooked brown lentils ((One package of Trader Joe's steamed lentils))
1 1/2 cups black beans (drained & rinsed)
1 teaspoon ancho chili powder
1 teaspoon cumin
1 teaspoon paprika
1 teaspoon granulated onion
Pinch of salt
2 Tablespoons water (Plus more if necessary)
1 teaspoon hot sauce (Adjust more or less to taste)
Instructions
Bring a large non-stick skillet to a medium heat with oil.
Add onion and garlic to the skillet. Sauté a few minutes, until fragrant and translucent.
Add cooked lentils, black beans, ancho chili powder, cumin, paprika, granulated onion, salt, and water to the skillet.If you're using a package of Trader Joe's steamed lentils, crumble it with your hands to break it up as you put it in the pan.
Stir until the spices are evenly combined. Continue cooking for a few minutes more, until the lentil mixture is fully heated.
Add hot sauce to taste and combine. Taste for spices and add more if needed.
If the mixture starts to look dry or stick to the skillet, add another splash of water, one Tablespoon at a time. Remove from heat and set aside. Now it's ready to use in tacos, burrito bowls, or taco salads.