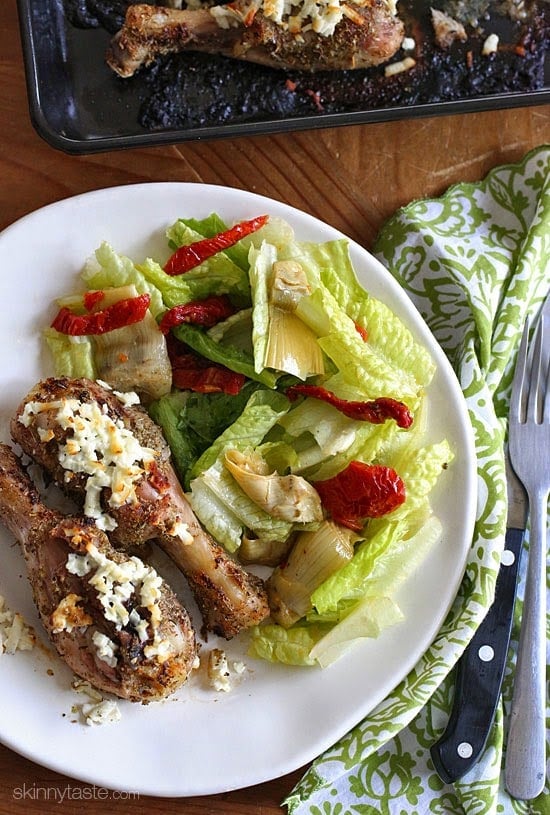 Ingredients
8 skinless chicken drumsticks ((about 30 oz total))
kosher salt and fresh ground pepper
2 tsp garlic powder
1 tbsp dried oregano
juice of 1 lemon
1/3 cup feta cheese (grated)
Instructions
Preheat oven to 375°.
Season chicken with salt, pepper, garlic powder, oregano, and lemon juice.
Place in a roasting pan and bake for about 40 to 45 minutes, or until chicken is no longer pink in the center near the bone.
When chicken is cooked through, remove from the oven and sprinkle with feta.
Broil on low for about 2-3 minutes, until cheese is golden brown (careful not to burn).