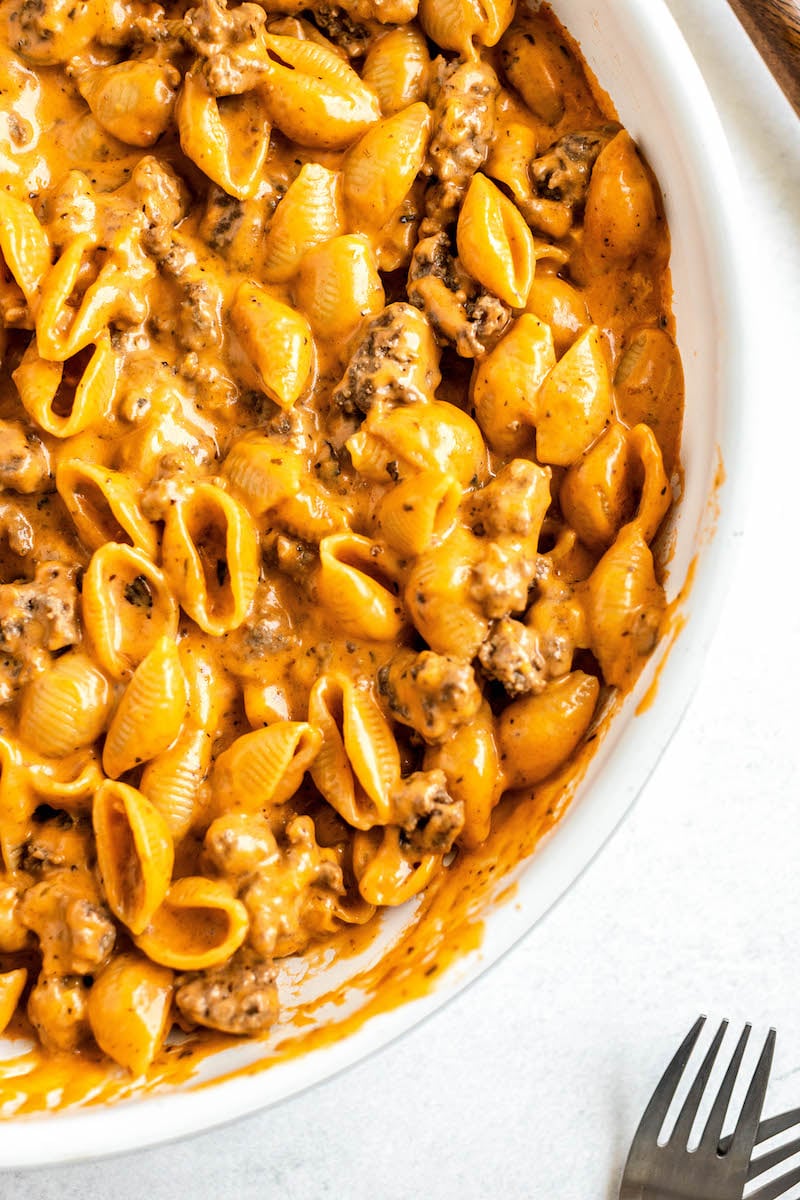 Homemade Hamburger Helper
Ingredients
1 pound lean ground beef
1 large yellow onion (diced)
1 garlic clove (minced)
2 tablespoons all-purpose flour
2 cups low-sodium beef broth
1 (8 oz) can tomato sauce
1 teaspoon Italian seasoning
1 teaspoon seasoned salt
1/2 teaspoon smoked paprika
1/2 teaspoon garlic powder
8 oz small pasta shells (or elbow pasta)
½ cup heavy cream
2 cups shredded cheddar cheese
salt and pepper (to taste)
Instructions
In a large sauté pan with a lid, brown the ground beef over medium high heat. Remove cooked ground beef from pan and set aside, reserving 2 tablespoons of grease in the pan.
Cook the onion until soft, about 5 minutes. Add the garlic for the last 30 seconds.
Add the flour and stir to cook for about 1 minute, slowly stir in the beef broth and bring the mixture to a boil.
Pour in the tomato sauce, Italian seasoning, seasoned salt, smoked paprika, garlic powder and pasta, stirring to combine. Cover with lid and sauté for 12 to 15 minutes or until pasta is cooked, stirring occasionally.
Add in the cream and cheese and stir until all the cheese melted. Add back in ground beef, cook for 2 to 3 minutes more to re-heat ground beef and serve immediately!