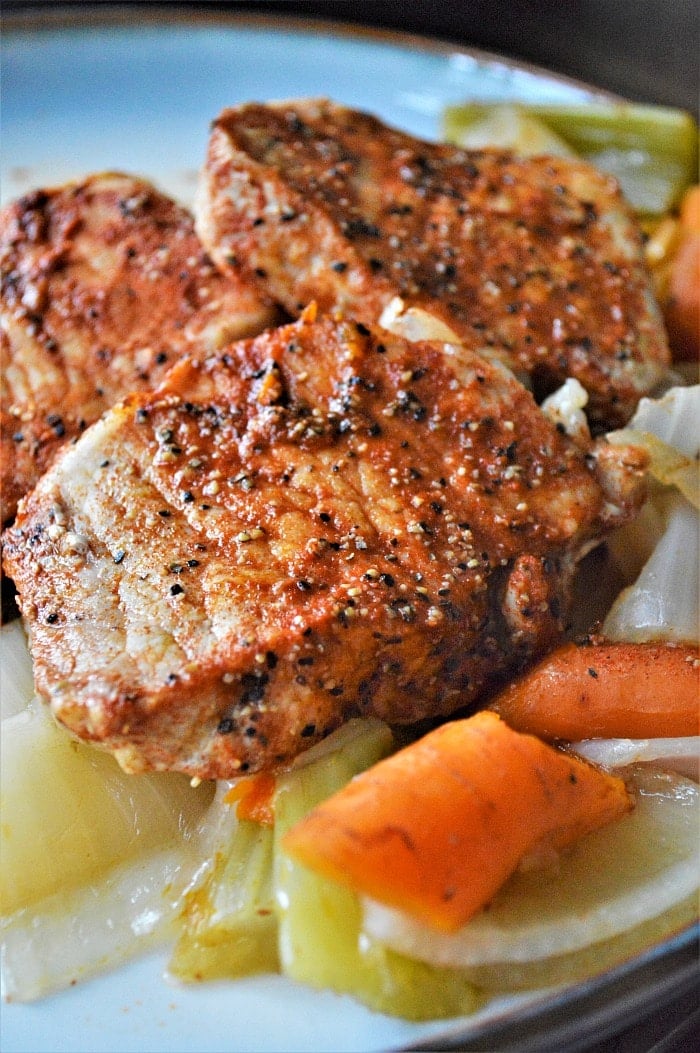 Ingredients
4 pork chops (frozen)
1 c chicken broth
3 stalks celery (cut into large chunks)
2 carrots (cut into large chunks)
1/2 onion (sliced)
dry rub
2 tbsp brown sugar
1/2 tsp garlic salt
1 tsp salt
1 tsp pepper
1 tsp smoked paprika
Instructions
Chop vegetables into large chunks.
In a small mix dry rub ingredients together. Rub on both sides of frozen chops generously.
Put trivet into pot. Add vegetables on top, then pour broth over the top. Place meat on top of everything.
Close lid and pressure valve. Cook on high pressure for 12 minutes.
When done allow pressure to naturally release.
Remove meat and veggies, enjoy together.