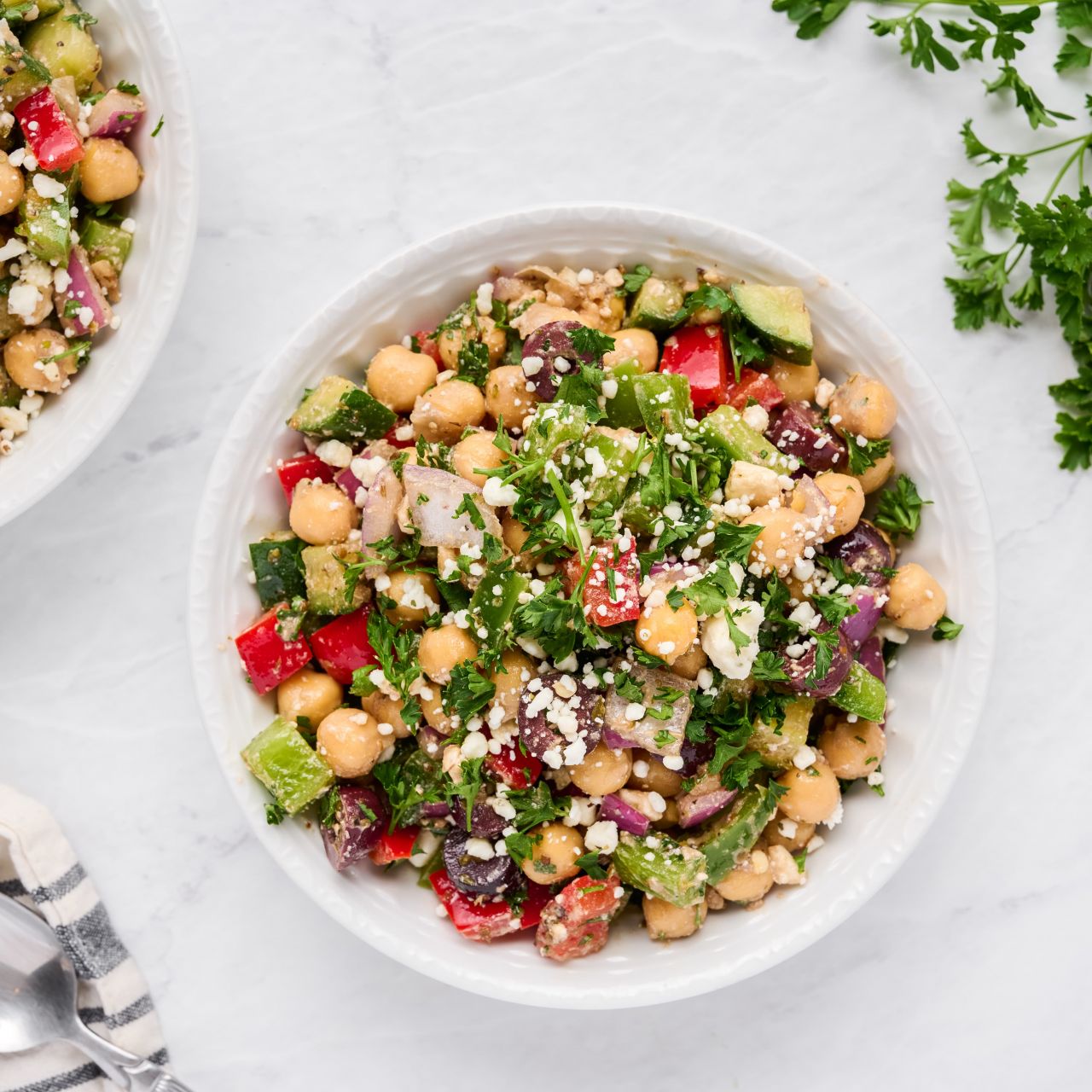 Ingredients
30 oz canned chickpeas, rinsed and drained
3 Persian cucumbers, chopped
1 red bell pepper, chopped
1 green bell pepper, chopped
1/2 red onion, chopped
1/2 cup Kalamata olives, chopped
1/2 cup crumbled feta cheese (or cut into cubes)
1/2 cup fresh parsley, chopped
2 tbsp olive oil
2 tbsp red wine vinegar
1 tbsp lemon juice
1 small garlic clove, minced
1 tsp dried oregano
Salt and pepper (kosher is best)
Instructions
In a large bowl, toss together the drained chickpeas, cucumber, bell pepper, red onion, olives, feta, and parsley. Season with salt and pepper, be careful with the salt since the feta and olives are both salty.
Whisk together the olive oil, red wine vinegar, lemon juice, garlic, and oregano. Let sit for 5-10 minutes if possible. This will mellow out the raw garlic flavor.
Drizzle the dressing over the salad and toss it together. If possible, let sit for 15-20 minutes in the fridge before serving.