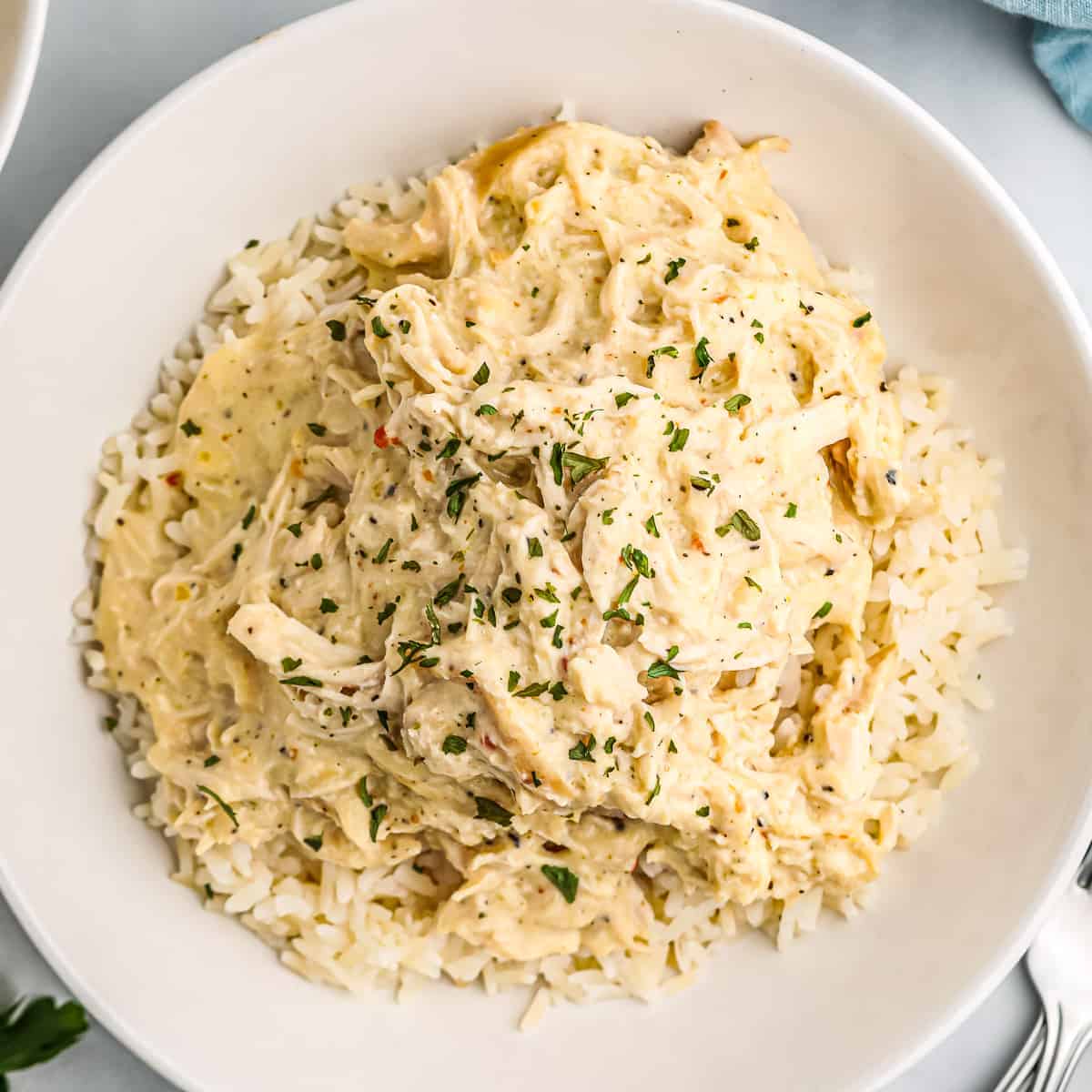 Crockpot Italian Chicken Recipe
Ingredients
6 chicken breasts
1.4 ounces Italian dressing seasoning (2 packets)
10.5 ounces cream of chicken soup
8 ounces cream cheese (cut into cubes)
½ cup chicken broth
Instructions
Place the chicken into the crockpot and sprinkle the Italian seasoning over the chicken breasts.
Add the cream of chicken soup, the cream cheese cubes, and the chicken broth
Cook on low for 5-6 hours or on high for 3-4 hours.
Remove the chicken breasts from the crockpot and using shredders or forks, shred the chicken breasts before returning back to the crockpot.
Serve over rice or cooked noodles
Enjoy!