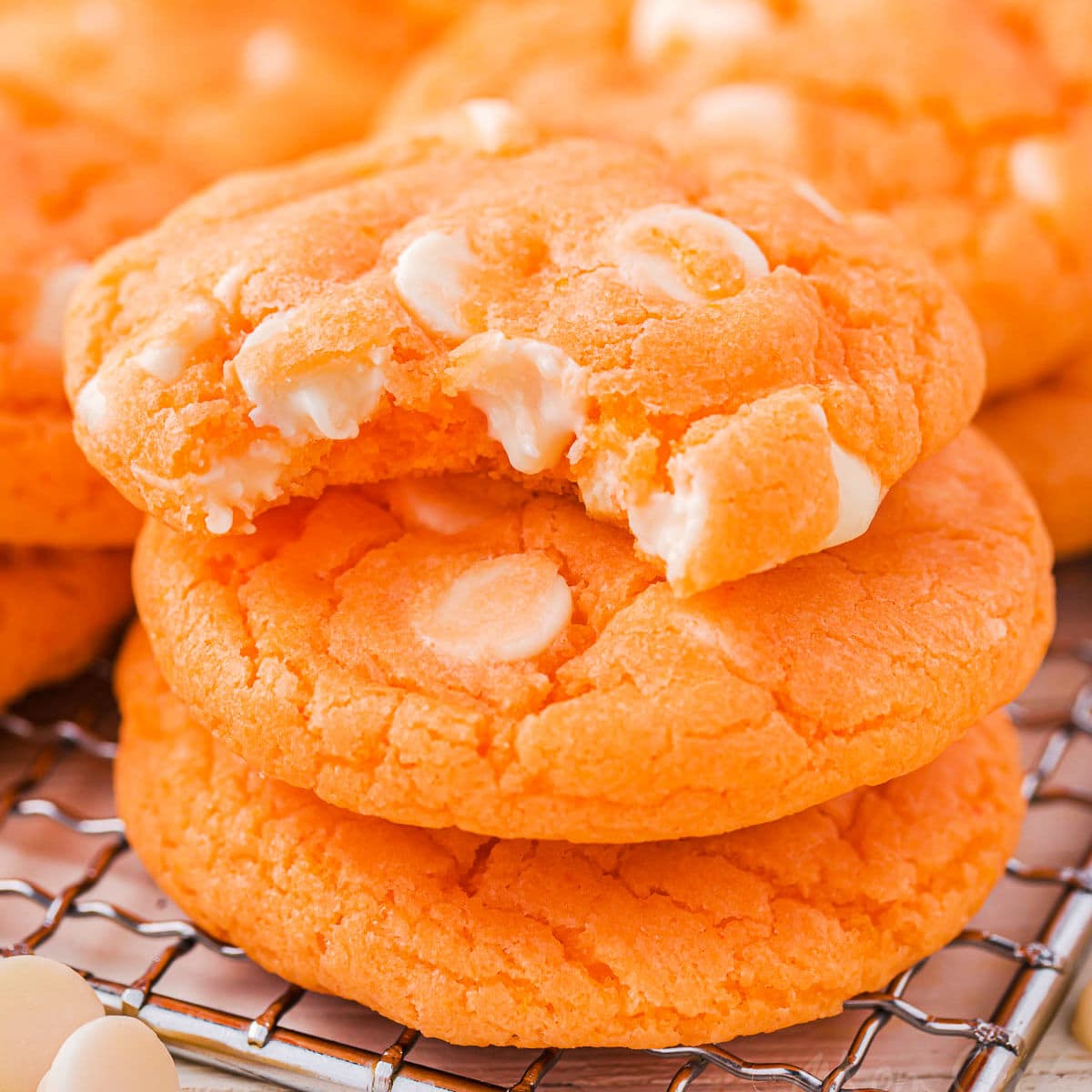 Ingredients
15.25 ounces white cake mix (1 box - use your favorite brand)
3 ounces orange jello (1 box)
2 tablespoons orange zest
8 tablespoons salted butter (softened)
2 large eggs (room temperature)
11 ounces white chocolate chips
Instructions
Preheat the oven to 350°F. Line two large baking sheets with parchment paper or a silicone baking mat. Set aside.
In a large mixing bowl or the bowl of a stand mixer, whisk together the white cake mix, orange gelatin powder and orange zest until fully combined.
Add the butter and eggs to the bowl. Use a hand mixer or stand mixer to beat the ingredients together just until combined, about 2 minutes, scraping down the sides and bottom of the bowl as needed.
Add the white chocolate chips and fold into the cookie dough.
Use a 1 ½ tablespoon cookie scoop to scoop out the dough, roll the dough into a ball and place on the prepared cookie sheet. Repeat with the remaining dough making sure to leave about 2 inches between each ball.
Bake the cookies for 10 to 13 minutes or until the edges are set. Remove the cookies from the oven and let cool for about 10 minutes on the baking sheet before removing to a cooling rack to finish cooling.
Enjoy!