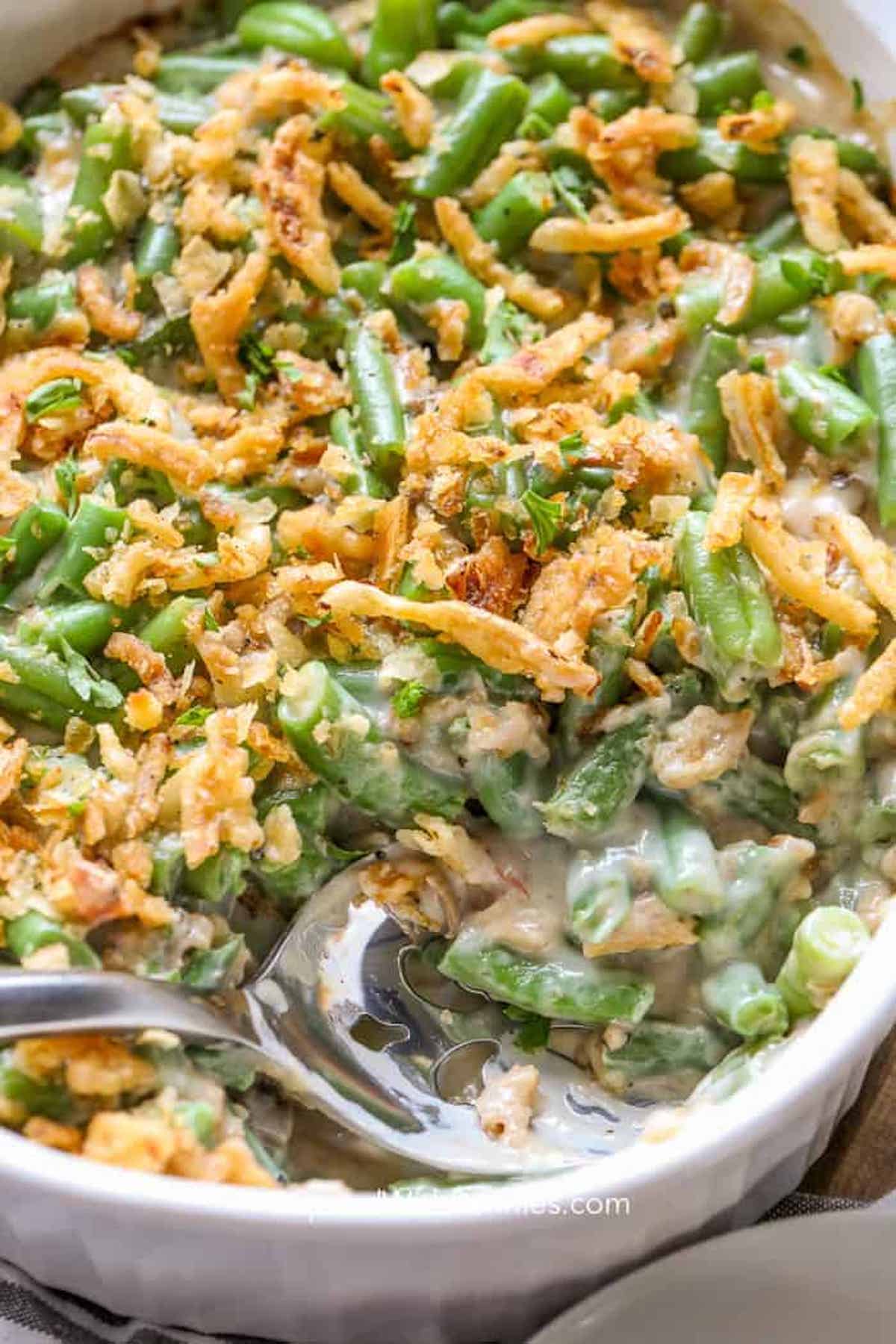 Classic Green Bean Casserole
Ingredients
4 cups frozen cut green bean (defrosted (see notes for canned or fresh beans))
10 ½ ounces cream of mushroom soup
½ cup milk
1 teaspoon soy sauce
½ teaspoon black pepper
¼ teaspoon seasoning salt (or to taste)
1 ½ cups crispy fried onions (divided)
Instructions
Preheat oven to 350°F.
If using fresh or frozen green beans, boil just until tender crisp. (see note)
Combine green beans with soup, milk, soy sauce, pepper, salt, 1 cup of crispy onions, and cheese (if using, see note) in a casserole dish.
Bake uncovered for 30-35 minutes or bubbly.
Remove from oven and stir. Top with remaining onions and return to oven for an additional 10 minutes or until golden.