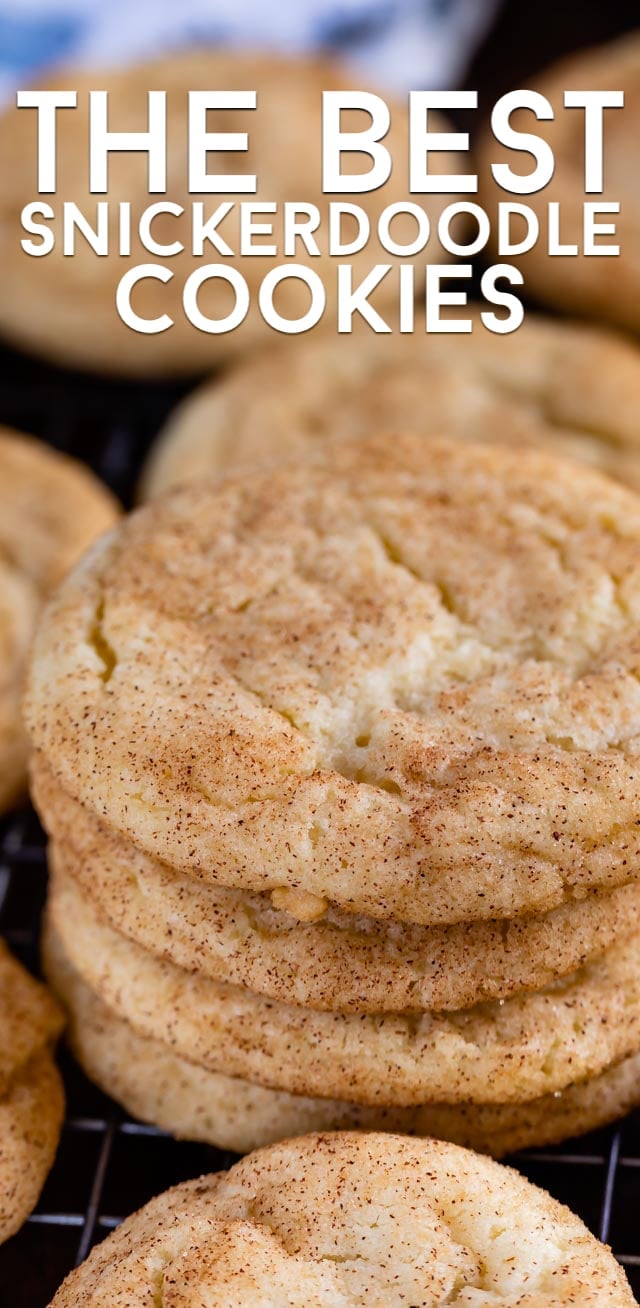 Best Snickerdoodle Cookies Recipe
Ingredients
¾ cup (170g) unsalted butter (softened)
1 cup (200g) granulated sugar
1 large egg
1 teaspoon baking soda
¼ teaspoon salt
2 teaspoons cream of tartar
1 teaspoon vanilla extract
2 cups (248g) all-purpose flour
¼ cup (50g) granulated sugar
2 teaspoons ground cinnamon
Instructions
Preheat oven to 350°F. Line two cookie sheet with silicone baking mats or parchment paper.
Cream butter and sugar in the bowl of a stand mixer fitted with the paddle attachment (or a large bowl with a hand mixer). Cream until the mixture is fluffy, about one minute.
Add the egg and vanilla and mix until smooth, then mix in baking soda, cream of tartar, and salt. Add flour and mix until cookie dough forms.
Stir together sugar and cinnamon for coating in a small bowl.
Scoop 2 tablespoon balls of cookie dough and roll between the palms of your hand. Roll in cinnamon sugar and place on cookie sheet, 2" apart.
Bake for 10-13 minutes or until they are cracked on the tops and just lose the glossy sheen. Err on the side of under baked for best results.
Store cookies in an airtight container for up to 3 days or freeze for up to a month.