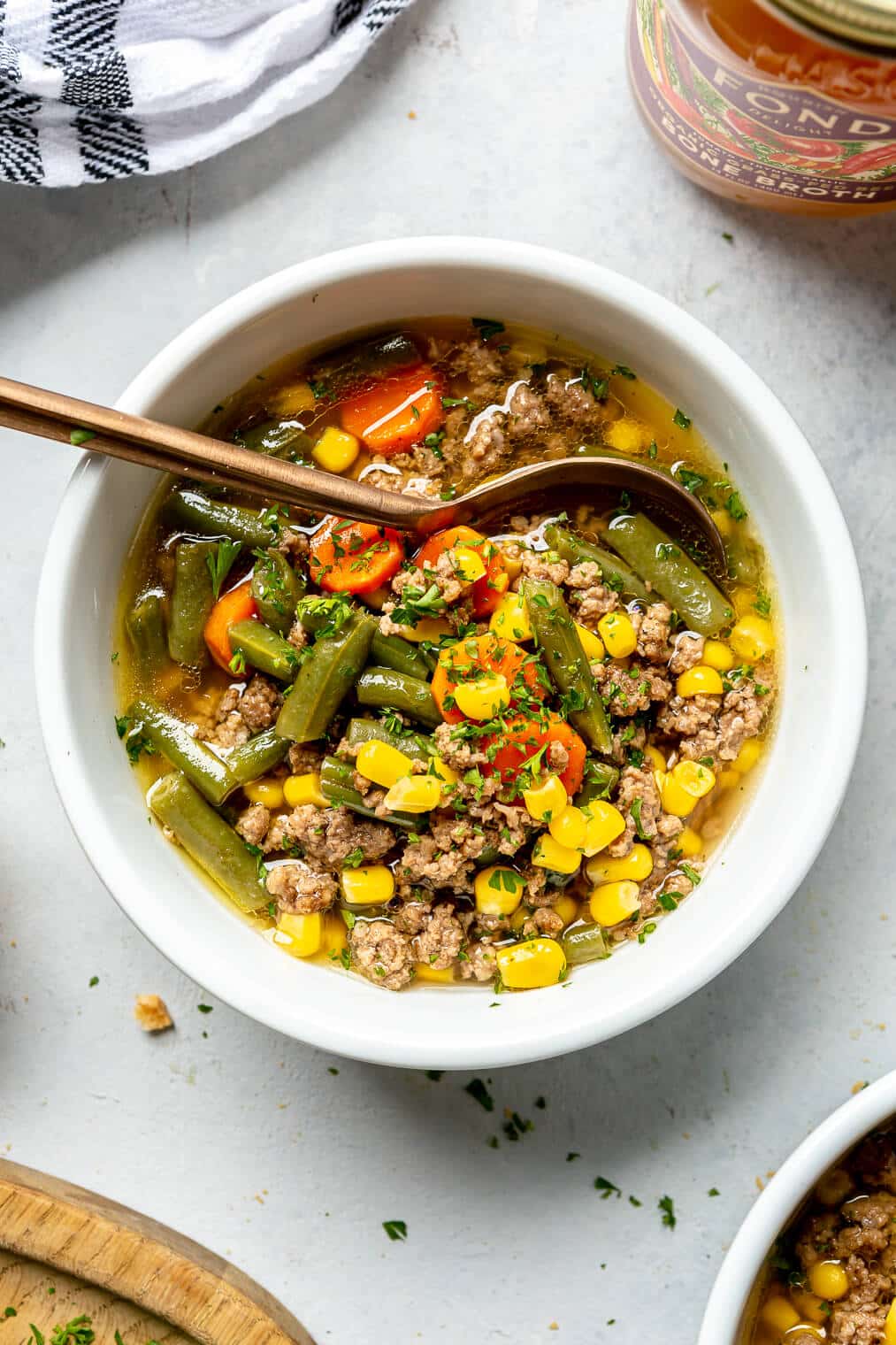 Ingredients
1 pound ground beef
1 ½ teaspoons sea salt
½ teaspoon ground black pepper
2 medium carrots (dimed)
6 ounces green beans (cut into 1" pieces)
1 cup frozen corn
2 jars Firstade FOND Beef Bone Broth
2 tablespoons lemon (about 1 lemon)
Fresh Parsley (optional) (for garnish)
Instructions
Heat a large pot with a lid over medium high heat. Add the ground beef and brown, breaking it up as you cook. Season with salt and pepper.
While the beef is cooking, peel and slice your carrots into 1/2" dimes and cut your green beans into 1" pieces.
Remove the ground beef from the pan and drain the excess grease. Add the carrots and green beans to the pot and stir. Saute for 5 minutes, stirring occasionally.
Add the cooked ground beef and corn to the pot and stir to combine. Carefully pour in the broth, bring to a boil, then reduce the heat to a simmer.
Cover and cook for 15 minutes.
Finish with lemon juice, stir, serve, and enjoy!