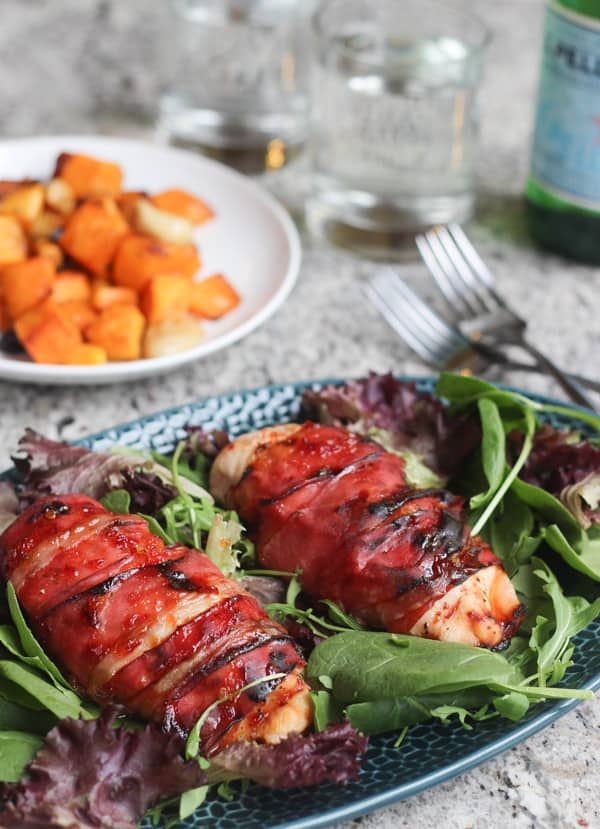 Baked Prosciutto Wrapped Chicken Breast Recipe
Ingredients
4 medium Chicken breasts ((about 2 lb))
12 slices Prosciutto
2 tablespoons Honey
1 teaspoon Crushed red pepper
2 cloves Garlic ((minced))
Sea salt
Black pepper
Instructions
Preheat the oven to 400 degrees F.
In a small bowl, stir together honey, chili flakes, and minced garlic.
Place the chicken into a baking dish, so that the chicken pieces don't touch. Season both sides with salt and paper. Place 1 teaspoon of the honey mixture on each breast.
Wrap 3 pieces of prosciutto around each chicken breast and then place the remainder of the honey mixture over the top.
Bake for 30-40 minutes, until chicken reaches at least 160 degrees F. Cover and let the chicken rest for about 5 minutes, until internal temperature reaches at least 165 degrees F.