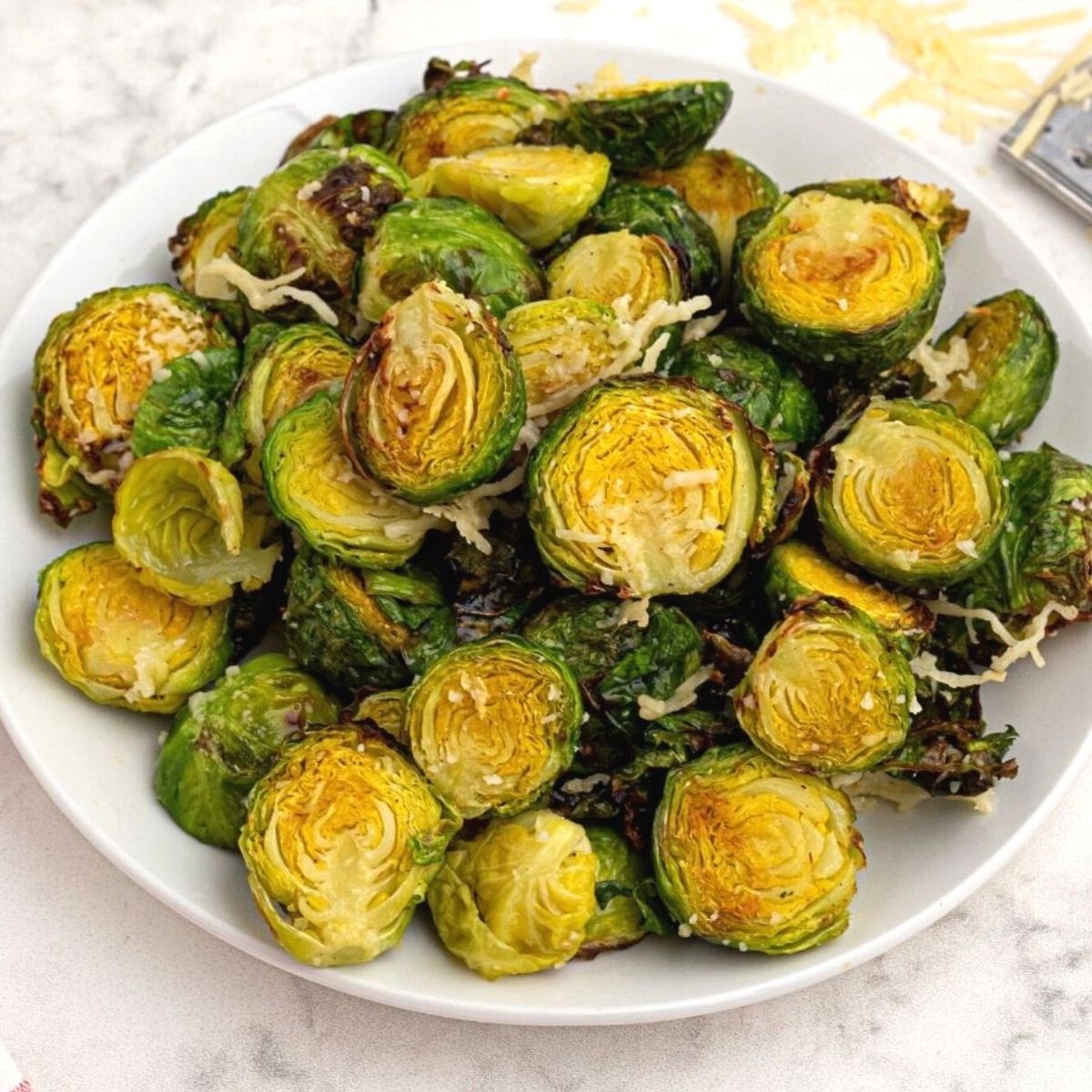 Ingredients
1 pound brussel sprouts
1 tablespoon olive oil
2 cloves garlic (pressed or minced)
1/4 cup shredded parmesan cheese
1/4 teaspoon salt
1 pinch pepper
Instructions
Preheat the air fryer to 400 degrees
While the air fryer is preheating, cut the brussel sprouts in half and rinse.
Place the brussel sprouts in a large mixing bowl, and add in the olive oil and minced garlic. Toss the ingredients together until the brussel sprouts are coated.
Place the prepared brussel sprouts in the basket, and sprinkle salt and pepper on top.
Cook on 400 degrees Fahrenheit for about 10-12 minutes.
Sprinkle the parmesan cheese over the cooked brussel sprouts and return to the air fryer for one to two minutes, until melted.
Serve while warm.